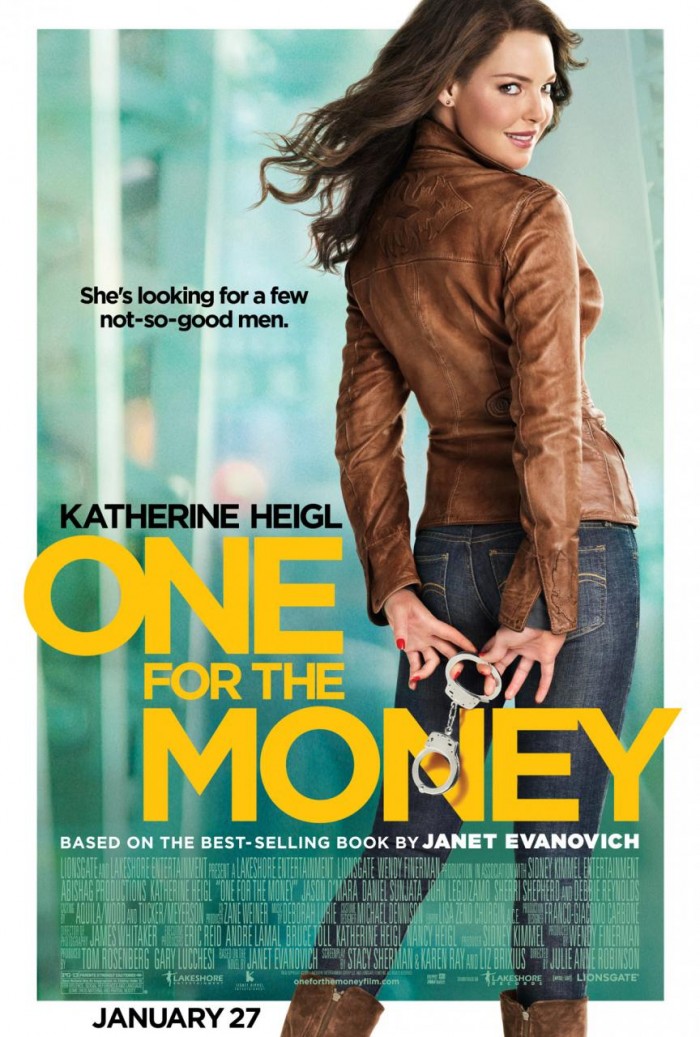 One For The Money (starring Katherine Heigl) isn't your typical chick flick.  It's got lots of action, no kissing, and very little romance which makes it the perfect chick flick to drag your significant other to.  I went to a pre-screening of the movie last night, and actually liked it, even though usually this genre of movie isn't my thing.  The movie was funny too!
A quick recap: Jersey girl Stephanie Plum is out of a job and ends up being hired by her cousin Vinny (I know) as a recovery agent.  Obviously, with no gun, backup, or training, she's not exactly qualified to go after an ex-cop (and ex-highschool crush) who killed a man.  But the cash reward of $50, 000 is too great to turn down, and the chance to put the man who broke her heart in highschool behind bars is icing on the cake.  So, Stephanie goes after her man… and a few others on the way.
I usually go for the indie and foreign films, but this was a good relief on a work day and I would recommend it!
Check out the trailer:
One for the Money Theatrical Trailer From Trailerpulse