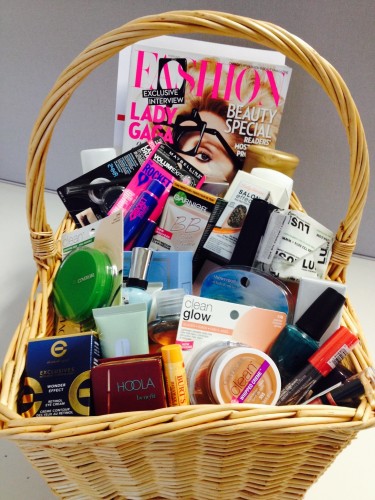 We all love a good list, and the best ones are these crazy all-inclusive surveys such as the Readers' Choice Awards that FASHION Magazine puts out every year. It's always interesting to see what products readers gravitate towards and that tried and true favourites will always have a place in consumers' hearts.
Wanting to know more about what a FASHION Mag veteren had to say about the list, I asked Fashion Magazine Beauty Director, Lesa Hannah, whether there were any surprises in the list:
She said:
"We added a few categories this year and one was Dry Shampoo—I was surprised that Batiste won, since it's from the '70s. With so many brands launching their own dry shampoos the last few years, I thought for sure it would be a newer one from a more widely recognized name. I was also surprised to see L'Occitane win for hand cream, since they are a small French brand and the product is a little pricey, but it clearly has a huge following (and that part doesn't surprise me—the hand cream is amazing)."
I love that she mentioned L'Occitane since I am also slightly obsessed with their moisturizers. They are so thick and rich and since they use Shea Butter as the primary moisturizing ingredient, you're getting a quality product.
And ever one for insider info, I wanted to know what she used. The answer? Burt's Bees Lip Balm – a cult classic!
I always wonder why there are so many run-of-the-mill and not-always-the-best products on these lists. How come the cool new brands that are doing amazing research and putting out great products don't make the winner's circle?
It turns out that although those products are getting votes, they're just not known enough to be winning in their categories. Lesa explains: "for the most part, mass brands win, and to me, that speaks a lot to availability, accessibility and just overall presence in the market place."
And now here's your chance to win: just enter a comment below and tell me your TOP FIVE FAVOURITE beauty products right now. I'll pick a winner in a week.
And my top five right now?
– Avon CC Cream (it has SPF 50!)
– Neutrogena Fresh Foaming Cleanser
– Philisophy When Hope is Not Enough Serum
– Balenciaga Rosabotanica perfume
– Bobbi Brown Bronze Palette
Man, it was difficult to narrow it down to just five but I did it…
Now it's your turn!