Ah! Can I just say that I am really sick of applying and re-applying lip gloss to keep my super dry lips hydrated? I try to change the colours up every week and play with different textures, but it's the constant onslaught of dry weather that keeps my lips feeling chapped no matter what I do.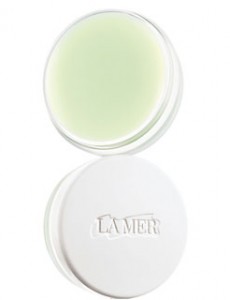 More than anything, this is what I'm using as incentive for myself to apply some soothing balm to my lips: I'm splurging on La Mer Lip Balm and calling it a New Year's gift to myself.
What I love about this balm is its smooth texture and it's sugary taste! Lick your lips and you get a little sweetness but without anything obnoxious or cloying scent.
This would make a great little gift for that friend who insists of having premium everything or for someone who could use some TLC with a lux edge!
At about $50 it's not cheap but like any lip balm it'll last you a while and you'll forget about the price you paid by the time it's finished. I did find that it worked better than the By Terry balm which is comparably priced (at about $65).