Circumstances are preventing me from making and keeping regular pedicure appointments, but that doesn't mean that foot care on the whole is out of the question.  My main tool in battling over-dry feet is a good foot lotion, and this season I've discovered what's literally the cream of the crop.  (haha)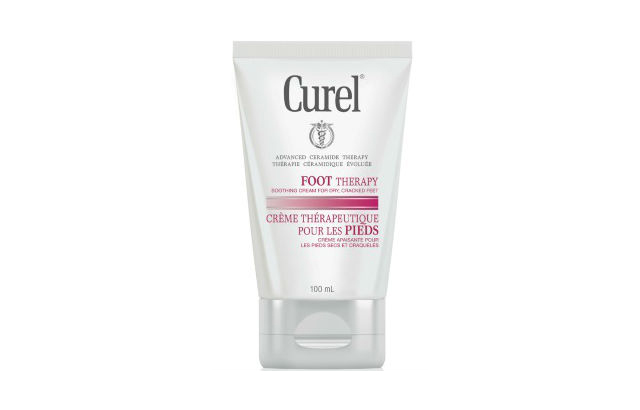 Curel's Foot Therapy is the best foot cream I have ever tried.  It's not one of those pink peppermint varieties that gives more cooling than moisture.  This is a thick buttery cream that instantly sinks into dry feet and continues to hydrate them.  There's a ton of moisturizers in it, so that's got to be what does the trick.  Glycerine, Urea, Shea Butter all work hard on your feet.
The bottle says to apply when you go to bed every night, but I do one better by applying before I put on my socks in the morning.  I saw a difference in 2 nights (as promised), but a week later my feet are smoother than they've been any winter, and it's definitely not because of a pedicure.
The best part? Curel Foot Therapy is only $4!!!  Pick it up at drugstores everywhere.