Exfoliator isn't just for the summer when you're showing more skin – research actually finds that exfoliating regularly helps product absorbs into your skin, and if you want to hydrate your skin more deeply, then you need to exfoliate regularly.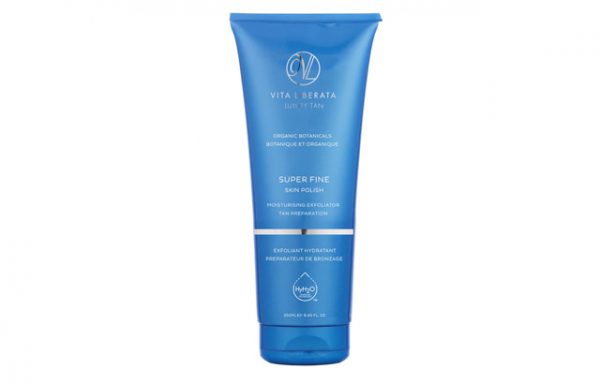 For skin that's always dry, try switching to a more creamy formula of exfoliator this time of year.  Vita Liberata's Super Fine Skin Polish Moisturizing Exfoliator is perfect for this time of year.  It's in a super creamy base that has different seed powders as the scrubby bits, in a base of oils and shea butter, as well as glycerine, that helps moisturize your skin as you scrub.
Use it in the shower and then follow up with a good moisturizer and a self-tanner if you want – it'll go on smoothly and streak-free.
Available at TheShoppingChannel.com or VitaLiberataCanada.com for $28.