Thierry Mugler, he of the hit perfumes Angel and Alien, has a new scent for women and it is anything but the norm.  My press package says that "Womanity is the invisible link that binds women together" and after reading that Zoolander kind of quote (anyone remember "water is the essence of moisture"?), I had to hope that the juice inside the bottle wasn't designed for a movie character.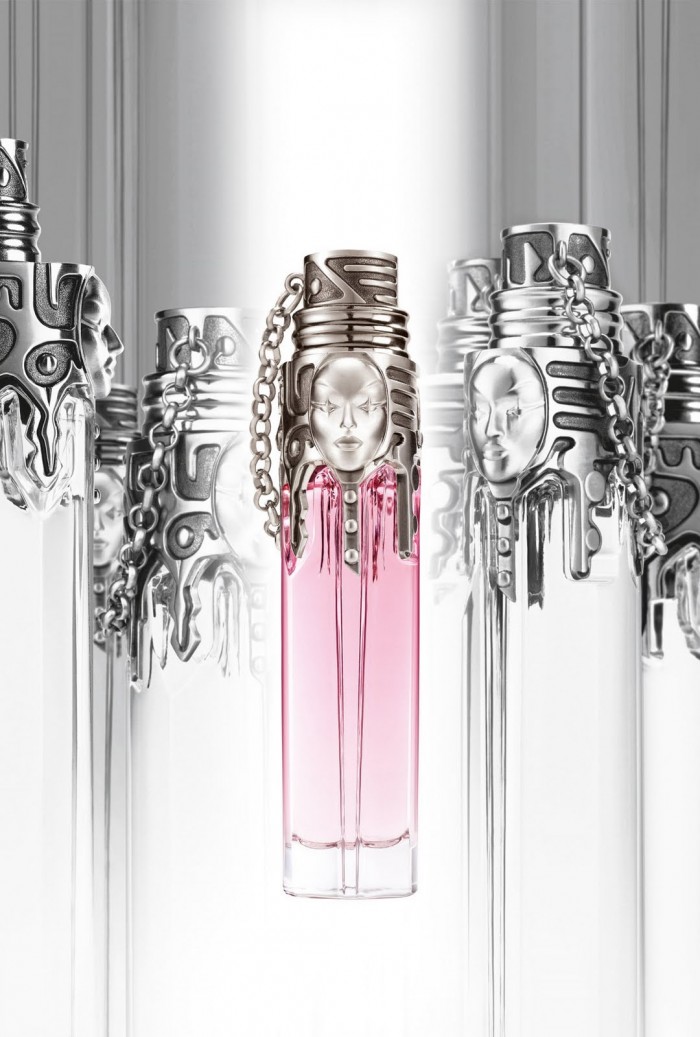 The starting point for the perfume was blending the sweet with the savory.  Green, oriental, floral, and then gourmand but with a salt note all in one.
The note has an opening of fig that's so green and sweet that it almost doesn't smell like fig at all.  I'm a fan of fig scents and can't help trying one on when I see it, but this did not smell of fig to me at all.  It's more of a dried fig note than a fresh one. More syrupy sweet than on the stalk fresh.
The middle notes are more milky and woody, and the dry down is green yet still sweet.
I really wanted to like this scent, but for some reason it's not one that I could wear.  It's just too sweet to work on my skin I will say that just one spritz had me smelling it for the entire day, so it definitely has a ton of tenacity and sillage.  Your neighbor at work will smell this as much as someone hugging you.
Womanity is on counters right now and comes in a refillable spray bottle.  30ml will retail for $66.
In Canada, the scent is exclusive to The Bay right now.