This October, Taylor Swift will come out with her own perfume called Wonderstruck.
Wonderstruck has been described as a gourmand floral.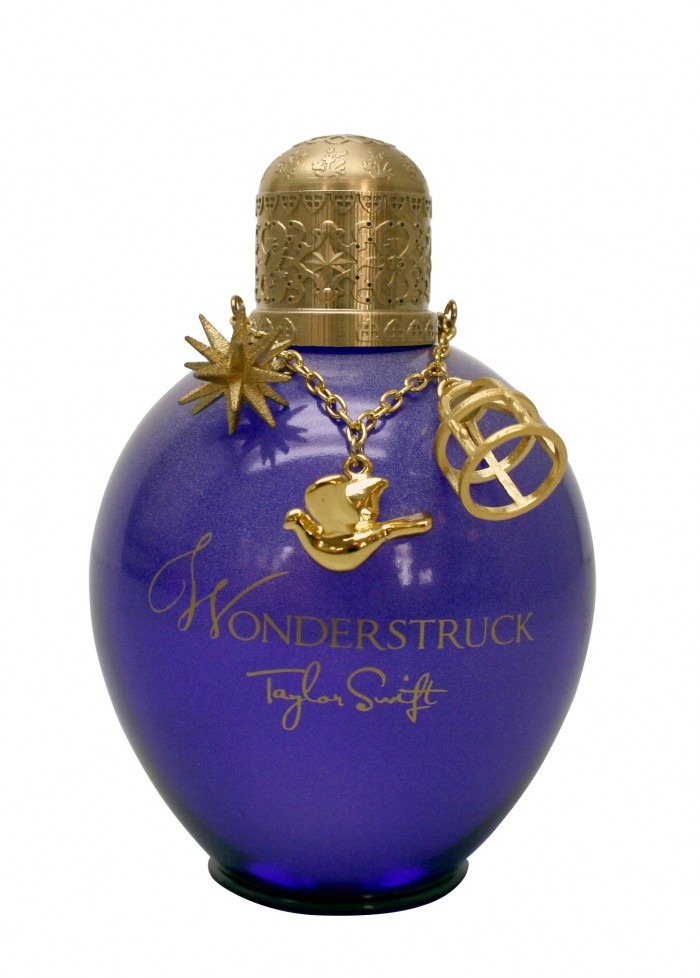 The top notes are: freesia, apple blossom and raspberry.
Middle notes: Vanilla, Honeysuckle, and white Hibiscus
Bottom Notes: Amber, Sandalwood, and Peach
The scent will be offered in the following formulas and sizes:
Eau de Parfum Spray, 3.4 fl. oz/100ml              $59.50
Eau de Parfum Spray, 1.7 fl. oz/50ml               $49.50
Rollerball, .33 fl. oz/10ml                               $18.00
Scented Body Lotion, 6.8 fl. oz/200ml             $29.00
Scented Bath Gel, 6.8 fl. oz/200ml                   $25.00
Is this a scent you'll want to check out?