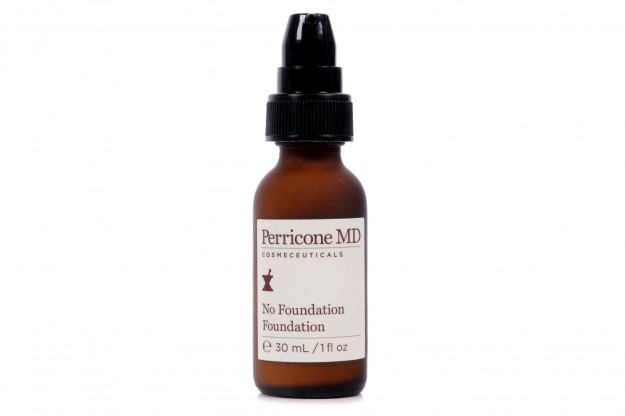 Loved by celebrities like Eva Mendes and Gwyneth Paltrow, we wanted to see if Dr. Perricone's No Foundation Foundation really lived up to the hype.
They say:
– matches any skin tone
– buildable coverage
– SPF 30
– addresses the visible signs of aging (covers up wrinkles, and age spots)
– Looks natural
We say:
– does NOT match any skin tone – rather, it will be a match if you're medium-toned, but if you are fair or very fair, this will be quite orange and dark on you
– coverage is sheer, and yes, buildable if you don't mind putting a lot of product on. We suggest you use concealer if you need it, instead of adding more of the product
– The SPF 30 is great
– Looks natural, but is very greasy!
– Needs copious amounts of powder to "set" the No Foundation Foundation, but after that it wears the entire day and does look pretty great.
This would be a perfect multi-tasking product for those with dry medium-toned skin. If you already have oily skin, you are not going to want to wear this, especially not in the summer.
Available at TheShoppingChannel.com for $55.