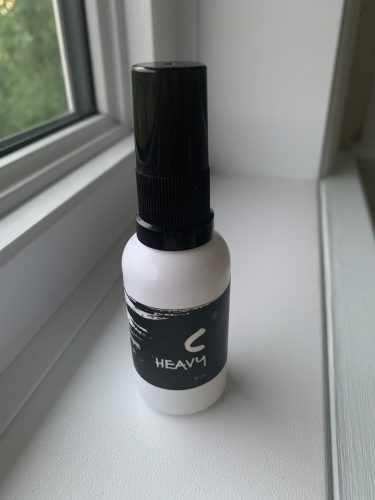 Did you know that there are different kinds of vitamin C in your skincare? The most popular kind is ascorbic acid, but there's also ethyl ascorbic acid which is more stable and for me it seems to add more of a glow to my skin. It's also a kind of vitamin C that has been shown to work well with retinol and so you can use those together if you want to fight pigmentation at night time.
I got the Heavy C serum when I went for a facial at XO Treatment room and I've been loving it. It has hyaluronic acid in it so I find it to be pretty moisturizing and comfortable on my skin. I use it in the morning and it works so well with the rest of my skincare.
$50.95 available online.