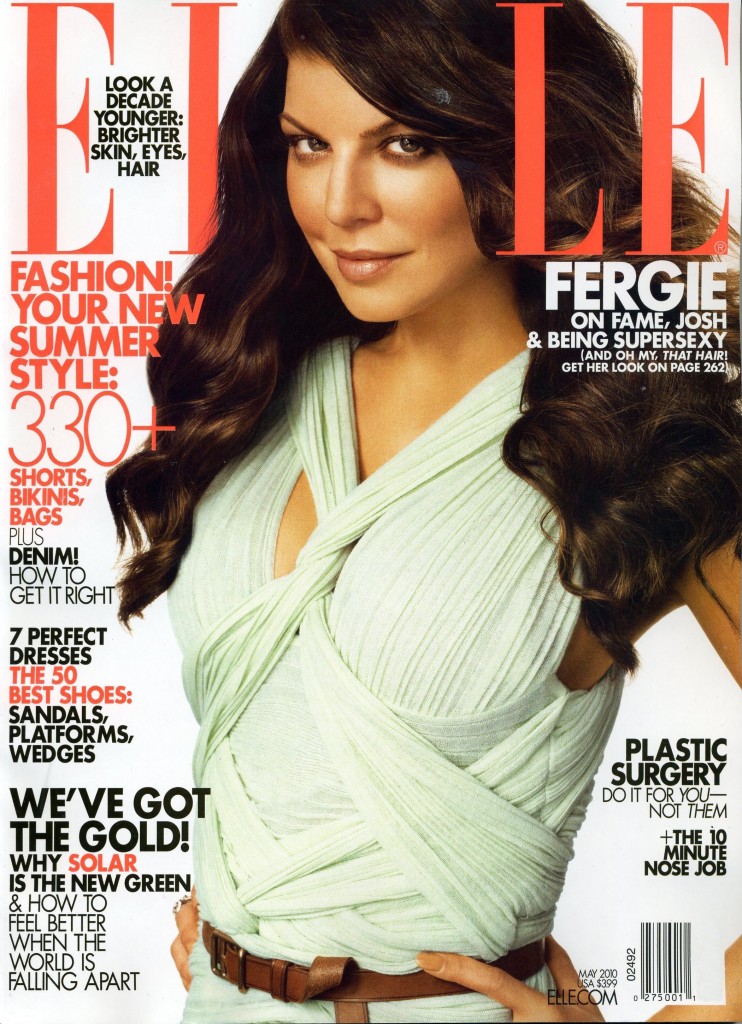 Truly, I did not recognize Fergie on the cover of May's Elle magazine. She looks good… but somehow totally unlike herself. Personally, I'm not in love with the really brown hair. I liked her red and blond hair and I thought that it gave her a lot of personality because she was pretty much the only celebrity with that hair colour. This brown… is average, and way too normal for her.
I think the other thing about this cover is the way that she's standing. Her sideways pose with the chin way down is too typically "fashion mag model" instead of "superstar performer" stance. If they were going to make her look like just another cover girl, then they could have gotten just another cover girl.
What do you think? Yay or nay to Fergie's brown hair?