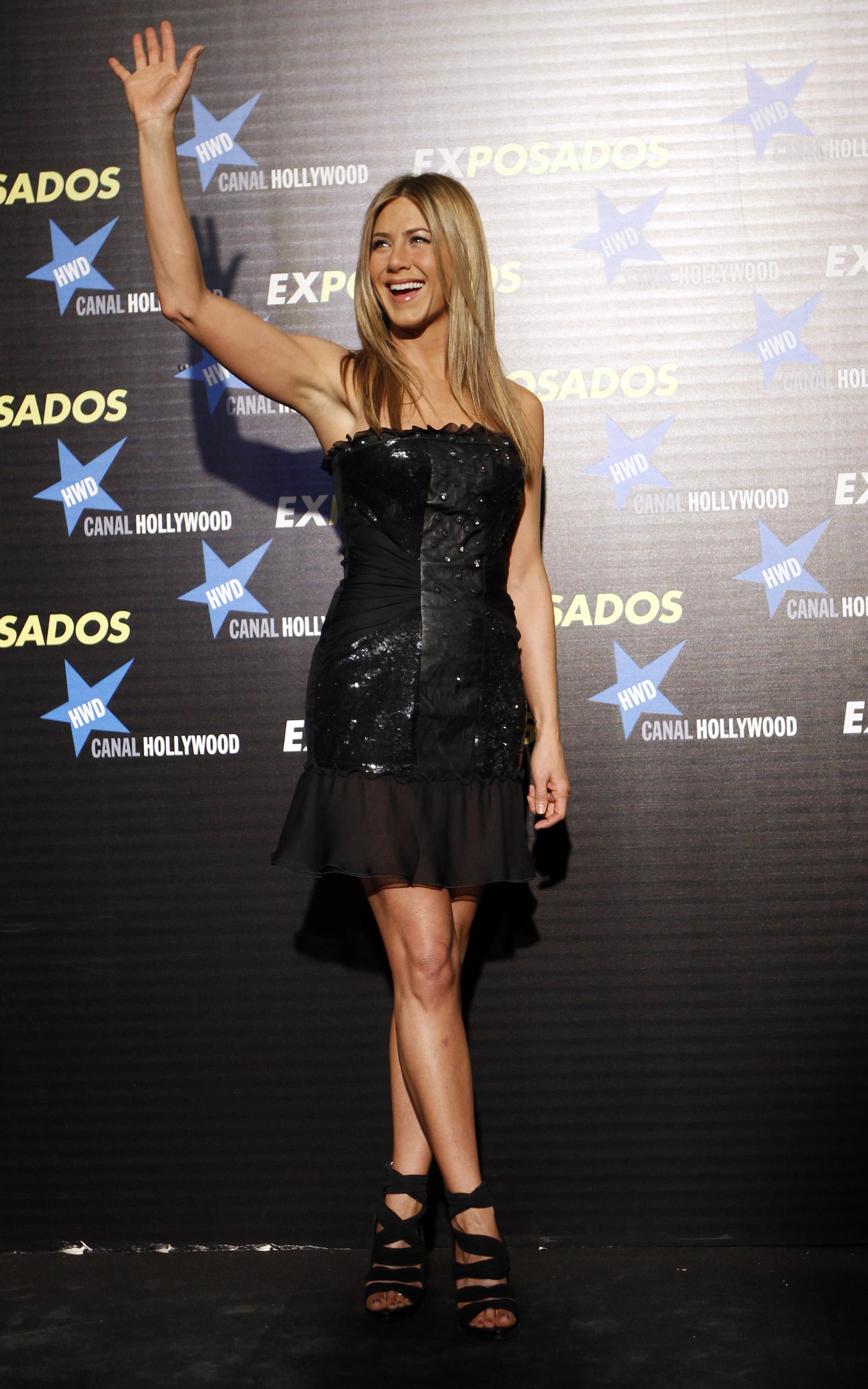 Check out Jennifer Aniston's outfit at the premiere of the Bounty Hunter in Madrid. I really don't like the dress – it's just not interesting enough for a premiere and I think she could have (and has) done better.
Love love love the shoes though! Ever since I watched an episode of What Not to Wear, and they said that an ankle strap makes your legs look shorter, I haven't worn shoes with an ankle strap, but these strappy ones right here might just make me change my mind.
What do you think? Is this outfit a good one?