I know that paper masks are not new, but now you don't have to buy a whole package of paper masks of the same type.  You can just get the masks that you want to try out and then invest in a full package when you're sure that the mask is for you.  This has been the case at Sephora for a long time – a lot of their masks have been available in single use packages for a while, and it's a great way to see if that's even something that appeals to you, but now you can get Yes To masks in single use packages too!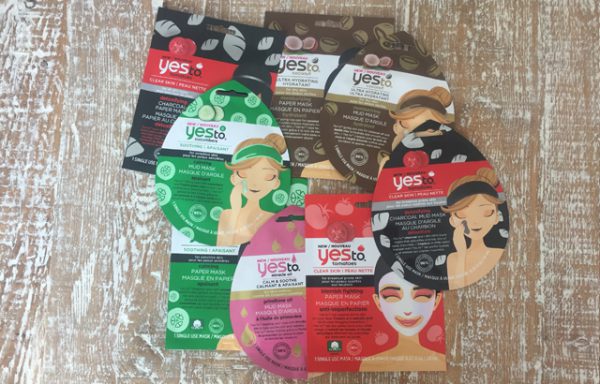 Check out all the masks they have available.  There's a huge variety for almost every skin condition.  
Personally, I think that papers masks are best for hydration and getting that well-rested glow.  You put them on and your skin just bathes in the serum for 10-15 minutes, and then you massage it into your skin for the night.  The result is a benefit for your skin. The mud masks are better for oily skin types and are best used at the beginning of the day.  They often leave a film on your skin that continues to soak up the oil as the day goes on, and they just make your skin look so good.
The masks are $3.99 each and available at Shoppers Drug Mart, Walmart, and Rexall locations.