Gosh – the makeup line available only at Shoppers Drug Mart locations – now has some great new lip products that are so on-trend but completely wearable.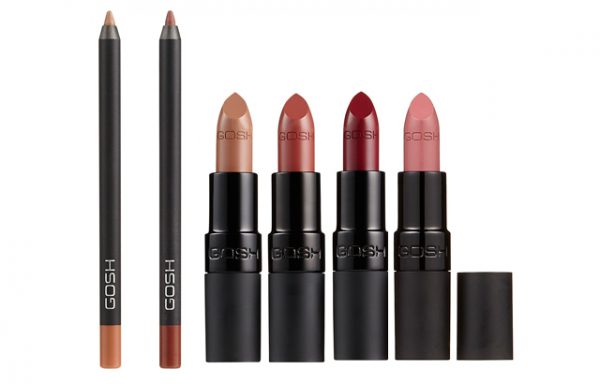 I'll start with the Velvet Touch Lip Liners ($10, each) available in Nougat (neutral beige) and Raisin (burgundy) which go on super smooth and are pigmented enough to wear as lipsticks. They are super dry once they set and don't wear off easily. I use them underneath any lipstick I'm wearing because they just stick on to my lips and make everything last longer and longer.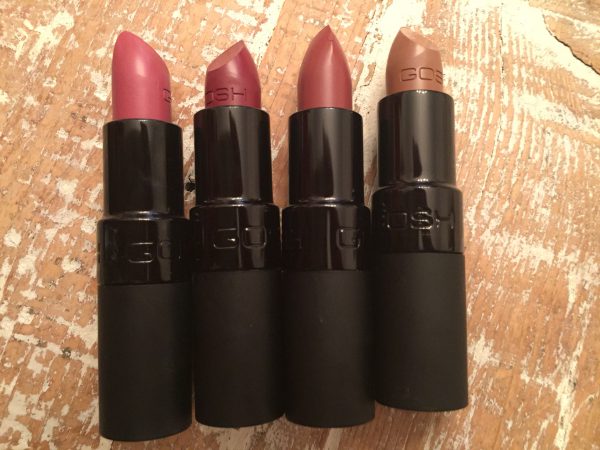 There are also the Velvet Touch Lipsticks ($14) which are similarly dry once they're on and just set on your lips. They don't smudge once they're on and can last through a cup of coffee which means you could probably make it to lunch without reapplying! Colours are: rose, nougat, cinnamon, and cranberry. Rose and Nougat are my neutral shades that I can't stop reaching for. They are just so wearable.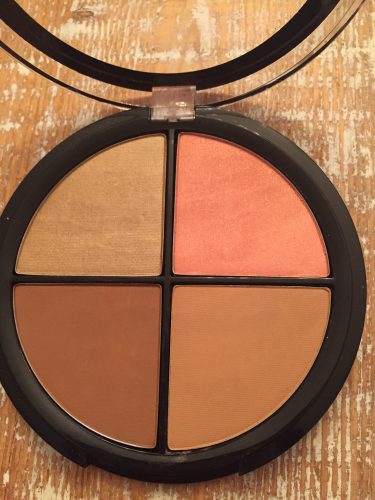 You might also want to check out the Contour 'n Strobe kits ($32, each in light and medium) which are all kinds of wonderful. I have the medium one and it comes with two contour colours (both are quite warm but matte, so they work), a pale gold shimmer highlighter, and a peach blush that reminds me so much of a popular one by Nars (I'm sure you can figure out which one). I, personally, find the blush a bit too glittery but it does add a pop of colour to the cheeks, and I've been enjoying wearing a shimmery blush which is a change-up from the matte ones that I gravitate to. The powders are silky smooth and not too pigmented so they are easy to blend. I'm loving wearing them. I am waiting for the dark version of this palette, because I'm sure it's going to be all kinds of awesome.
Check out the new products, the lipsticks are worth having.