I've been using Kiehl's Silk Groom for about 10 years, and I'm so glad that there's better packaging now – this used to be in a shampoo-type bottle, but now it's in a tube which makes it much easier to squeeze out.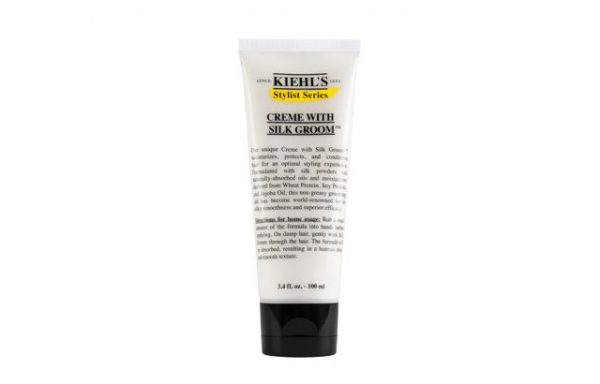 Kiehl's Creme with Silk Groom is that best friend for your hair.This isn't the first time that I've tried Kiehl's Creme with Silk Groom but it's the first time I've liked it enough to keep using it. The first time I used this creme, I realize that I used so much that it made my hair greasy. After that, I used a little bit less each time I used it until I figured out how much was the perfect amount.
The key to using this creme is to use "just enough". I only need a nickel-sized amount and no more. I also don't use any styling lotion before using this creme because doing so weighs my hair down. The creme leaves my hair so soft and smooth, and best of all, my hair is touchable. This creme provides absolutely no hold at all, and I think that's a good thing. If you need your hairstyle to stay, finish it with some hairspray. I use the creme on wet hair and I think that it does a good job protecting my hair from heat styling.
$24 at Kiehl's boutiques and online.