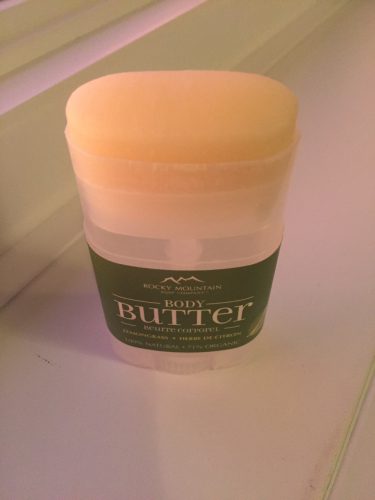 So solid body butter is a thing and I have to say that once I wrapped my head around it, I actually tried it and love it.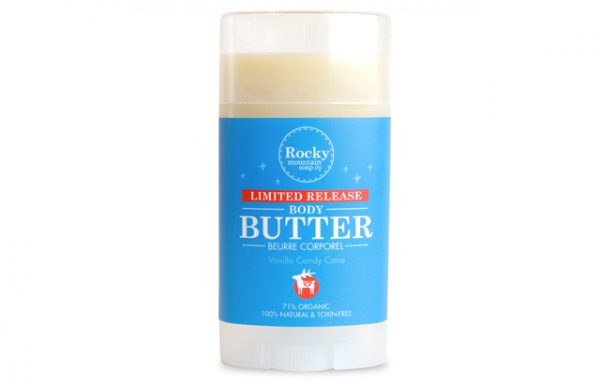 Mine is from Rocky Mountain Soap Company and is a blend of oils, beeswax, and cocoa butter.  It glides on smoothly on to your skin and then you can just rub it in gently with your fingers.  Because it's oils and wax, no water or fillers, this body butter actually makes skin so much softer and keeps dryness away – it's the best in cold winter months and I try to apply it daily before I go to bed.
It won't leak or break open in a bag, and it also won't get confiscated going through customs if you're flying.  It's also 100% natural and toxin-free.
They come in a variety of scents, including a Rescue version for uplifting the spirits, Lavender to calm, and Vanilla Candy Cane which is out for the holidays.
Pick them up at Rocky Mountain Soap Company locations as well as online.