We're thinking of Spring despite the weather outside. It must be because it's not quite as dark as it used to be when we leave the house in the morning, and the sun hasn't set by the time we eat dinner… truly, nicer weather has to be around the corner and if you can't make it, fake it.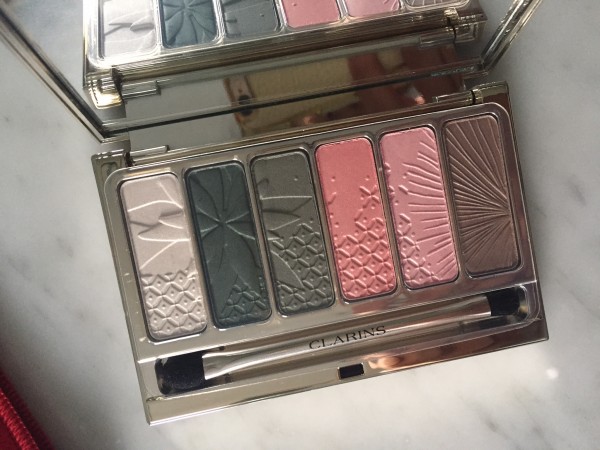 At least that's what I keep telling myself as I use Clarins' new Garden Escape 6-Colour Eye Palette. It's a super easy way to add colour to your look without being heavy-handed because despite having shades of green and pink (which ordinarily I just wouldn't touch) these are all so silky and super blendable and you can use them with some comfort because they can be sheered out. The addition of an icy white and a molten chocolate taupe-brown shimmer means that it's also Clarins-approved to mix the bright shades with the neutrals to make something that's customized just for you.
This 6-colour palette also includes a huge mirror and a double-ended brush so you can use it on the go.
$44 for the palette at Clarins.caor at your local Clarins counter.