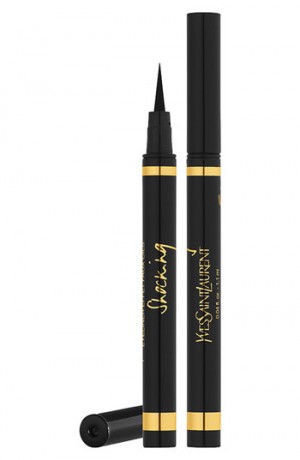 The first time I tried this eyeliner, I hated it. It smeared all over my lids for some reason. And then I tried it again on top of a primer, and it was a rich matte black that stayed put all day. I've loved it ever since.
The liner does take some practice because of the brush it comes with. The tip is very long, very thin, and very soft, and so it can be difficult to control. My advice is to give up on the controlling bit and let it just flick out ever so gently at the outer corner of your eyes. You'll have the prettiest cat eye without even trying!
For $37, there are other liners you can get, but this one is a fail safe. Pick it up at Holt Renfrew now, or Murale and The Bay in November.