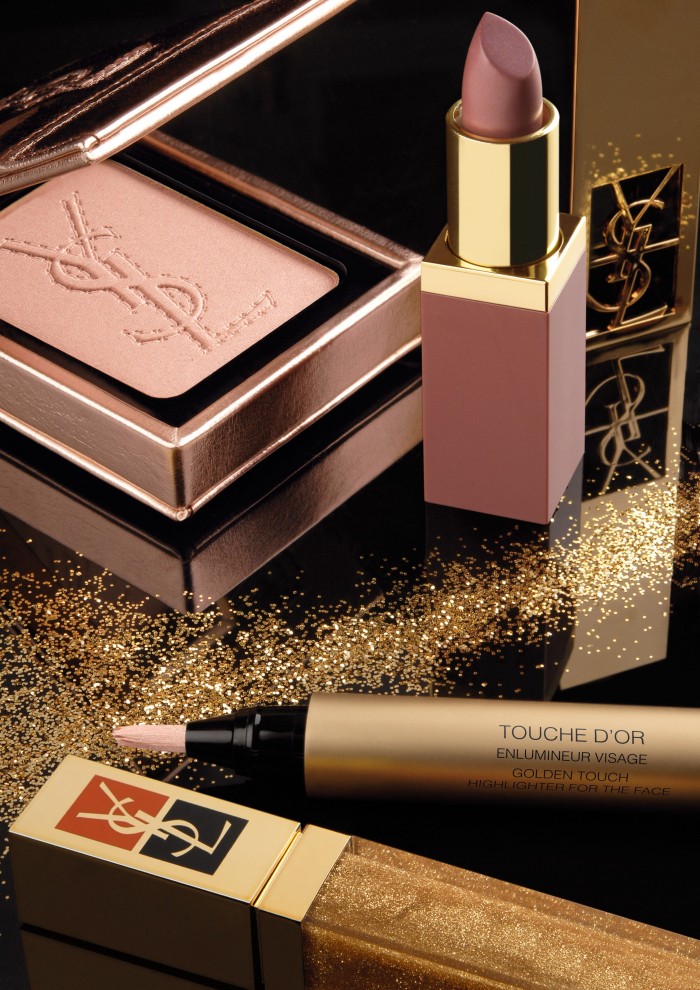 Hello my friends, and happy Monday!  Where I live, we've had some unbelievably great weather which made for a great weekend and it kind of sucks that we're back to work, but here's something to cheer you up: YSL's Holiday collection for 2010!  Nothing cheers me up more than pumpkin pie and makeup, and holiday makeup is really the best kind, isn't it?
Highlights from the YSL collection are the, ehrm, highlighter! YSL actually has 2 products out that are there to help you shimmer and shine.  The first is the Touche D'Or (pen pictured above) and it's a take off on their major best-seller Touche Eclat.  I have to say that I do not like the Touche D'Or because it's glittery rather than shimmery.  It's nice for applying on the brow bone if you don't mind the glitter, but it's not great for highlighting the cheek bones and other areas on your face.  I am guessing that this is aimed at those who are already fans of the Touche Eclat and may buy this without trying it first!
The other highlighter is their Palette Metallic Colorama which is a highlighter with a pearly finish (it's the pink compact above).  If you're fair-skinned, you'll love this because the pearlescence is so fine that it can look natural.  Of course, on tan skins, this is going to be a pass.  If you're going for the glowing-from-within kind of look, you want something that's golden or even opalescent rather than pink.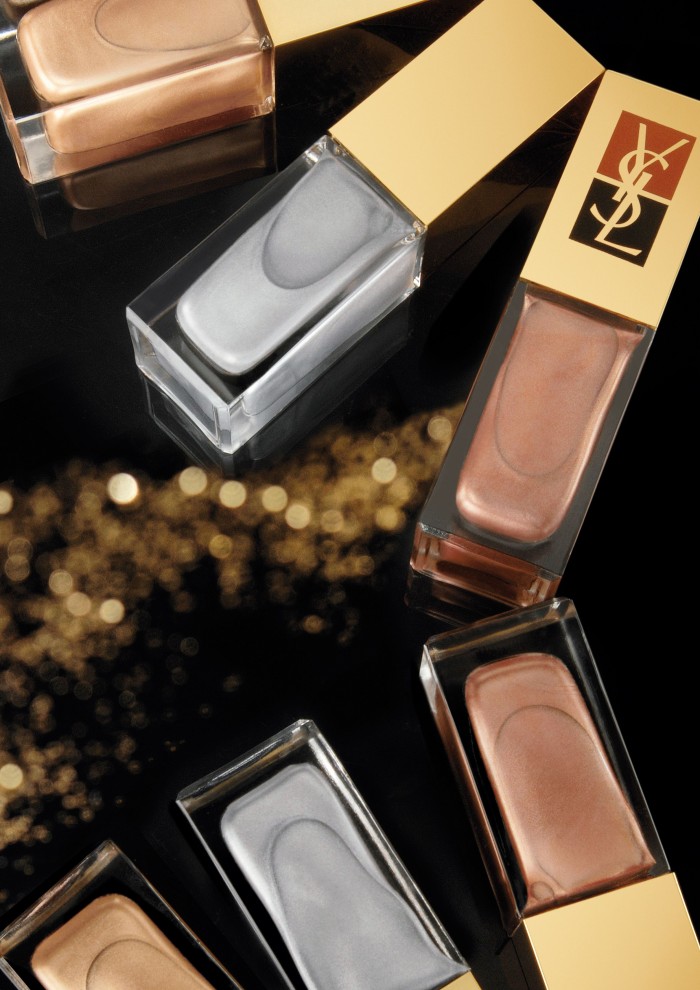 My other favourite products are "La Laque"s.  The YSL nail polishes are in classic holiday colours: Gold, Pink Gold, and White Gold and I am going to be posting swatches of them at a later time.  They are so fun to wear and I'm going to be using them under my Konad colours this winter. Just imagine the White Gold with a black snowflake on top – can't be beat!
The entire collection will be available this November at Holt Renfrew, The Bay, and Murale.  The Palette Metallic Colorama is $78, the Touch D'Or is $46, and the nail polishes are $24.