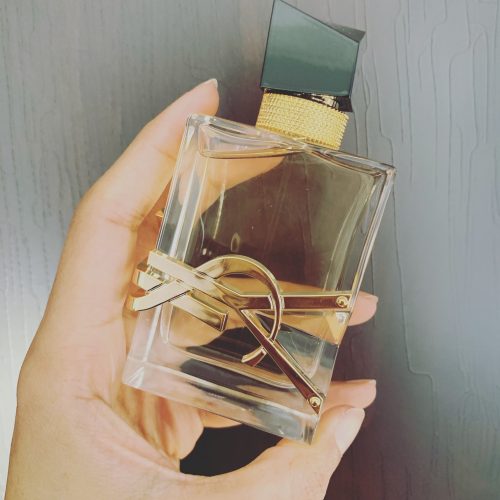 New this fall from Yves Saint Laurent is Libre Eau de Parfum, and it is on counters everywhere already.
This is the perfect scent for fall – it's floral but warm, which means that if you love floral fragrances, you can transition into cooler weather with a warmer scent.
Notes are: Lavender Essence, Orange Blossom, and musk.
The orange and the lavender are an unusual combination. The orange is brighter but still a floral and the lavender is soapy.  There's a bit of vanilla in the drydown but the floral and musk notes keep this from being a gourmand.  Despite the lavender, this isn't soapy or clean.  It's a true floral feminine fragrance. It smells pretty.
$125 for 50ml.