YSL's Spring 2012 collection is called Candy Face, and like most Spring 2012 collections it features lots of colour for the eyes, lips, and cheeks.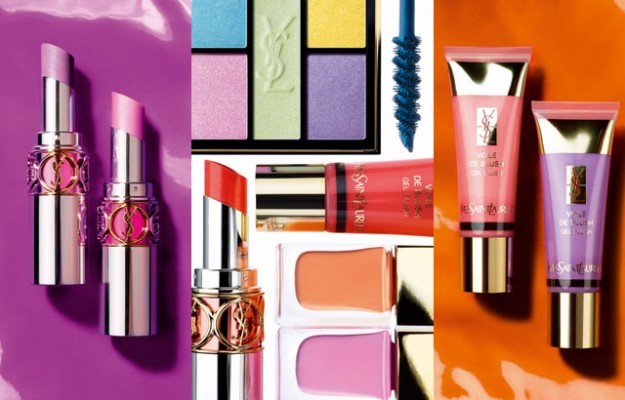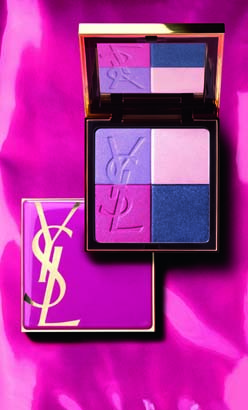 Their newest product is the Voile de Blush ($40) which is a tinted gel of a blush.  You apply to clean skin and it just melts into the skin, giving sheer colour that lets the skin show through.  The colours available are No. 1 Carmine Veil, which is a candy apple red, No. 2 Coral Veil which is apricot, No. 3 Pink Veil which is a shimmering pink, and then No. 4 Mauve Veil.
The piece de resistance, however, is the Vinyl Candy Palette ($68, left) which has 4 candy-inspired shades of pink and purple.  It's not a look that I'm going to be wearing this spring, but the compact itself that has a vinyl cover, is too cute.
My favourite products are the nail polishes – they are the Duo Manucure Couture ($32 for the pair).  The polishes are sold by the pair so that you can do your own fun spring manicure with them.  No. 7 is Brown and Green, No. 8 is Pink and Orange.
Check out the entire collection at Holt Renfrew, Murale, and Sephora stores.