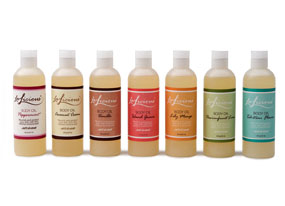 Heretofore, we've only known LaLicious as the company that made those yummy-smelling body butters and scrubs, Lalicious used to make a similarly yummy-scented body oil that's made up of all natural oils.
They include coconut oil as an ingredient which has been proven to aid the health of skin and hair, which makes this oil a great pre-conditioner for dry and damaged tresses.
Available at LaLicious.com, you should check out their whole line.  You can also find them at Amazon.