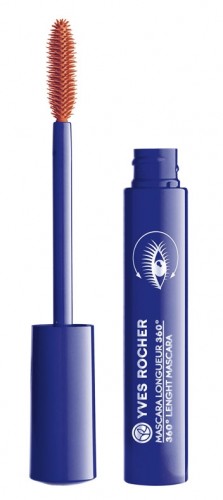 I am anything but a mascara snob.  I will try any brand, and by doing this I have found some really amazing mascaras that people just wouldn't have been willing to try!
Case in point is the new Yves Rocher 360 Mascara.  Knowing that Yves Rocher has the reputation of being botanical, I was a little skeptical but still eager to try their new mascara. 
It has a brush that is very much like CoverGirl Lash Blast, but it does that mascara one up by being really easy to layer and build volume.
The brush of this mascara really catches every single lash on your lids, so that they call get an even coating of mascara and you're able to fully coat your lashes.  Because you can layer it so well, it's also super easy to get a really glamourous look without trying too hard!
The mascara is $19 and available at YvesRocher.ca or at Yves Rocher retail locations.