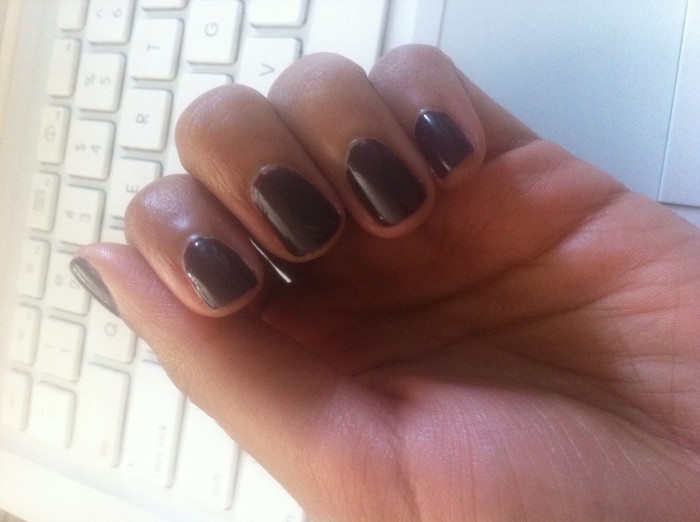 I feel like 2 years ago, I would have been all over the creamy eggplant goodness that is Anja, but at this point, with a dupe from Chanel, Lancome, even MAC, I am most definitely over this colour.
Still, you'll be glad to know that it's creamy, opaque, and wears like only Zoya can.
If you feel like my swatch is slightly faded, be assured that it's not the camera this time, but the polish.  I don't know how a colour this deep can be so muted at the same time, but it certainly lends itself to smokiness.  I am debating putting some sort of sparkly top coat on top to really have something that pops.