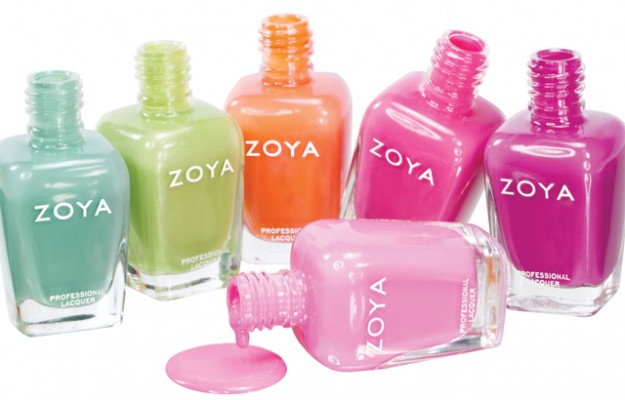 This is hands down my favourite summer nail polish collection because it has mostly creams in it! I love creams! I feel like they just make your hands look much more polished than a shimmer does, though I do love some shimmers.
You've already seen my swatch of Shelby, which is a perfect pink.
Zoya has other pinks in the collection too.
Here is Lara – a pretty magenta.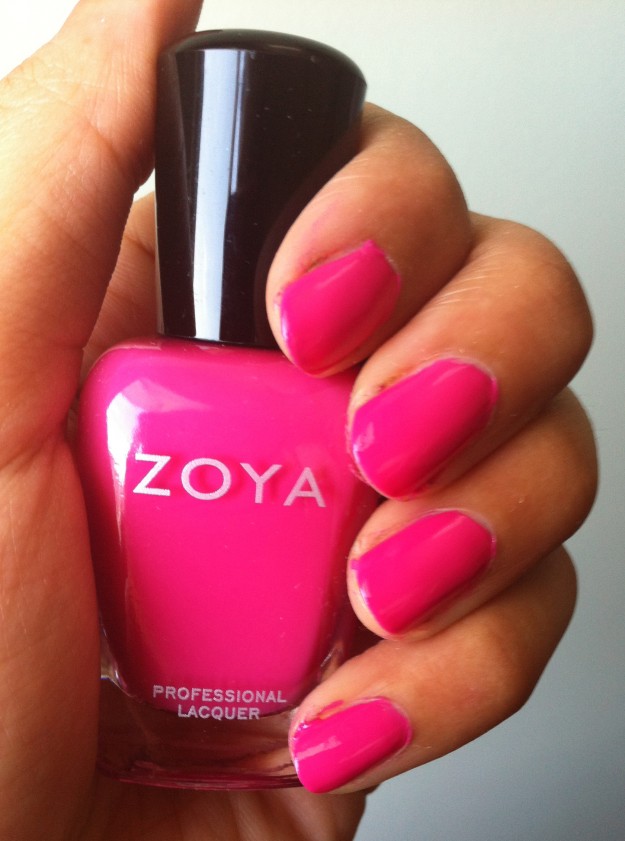 And Reagan, which is more of a purplish pink.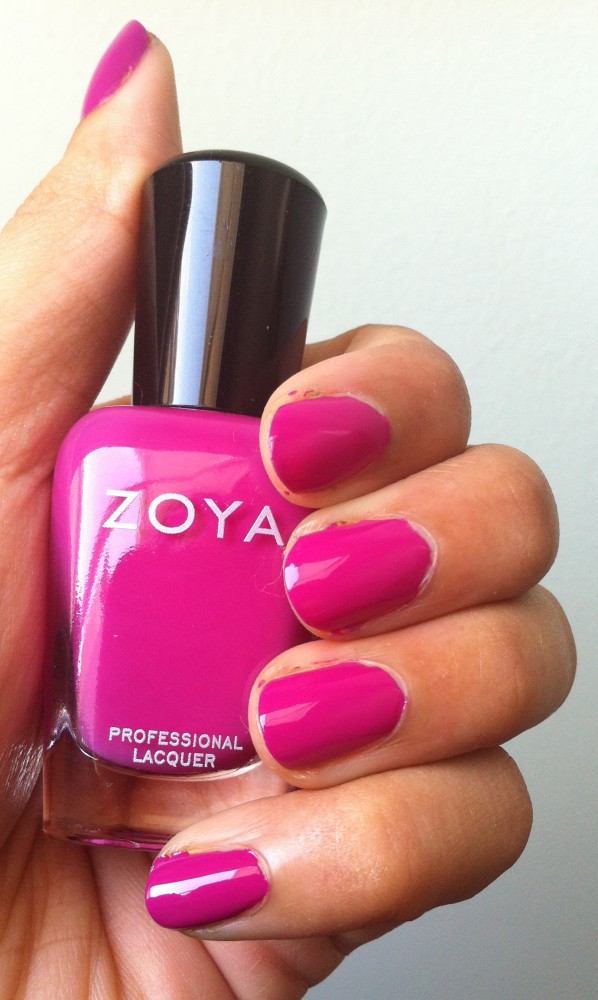 Arizona is a super pretty orange, but it just didn't go on as bright as I wanted.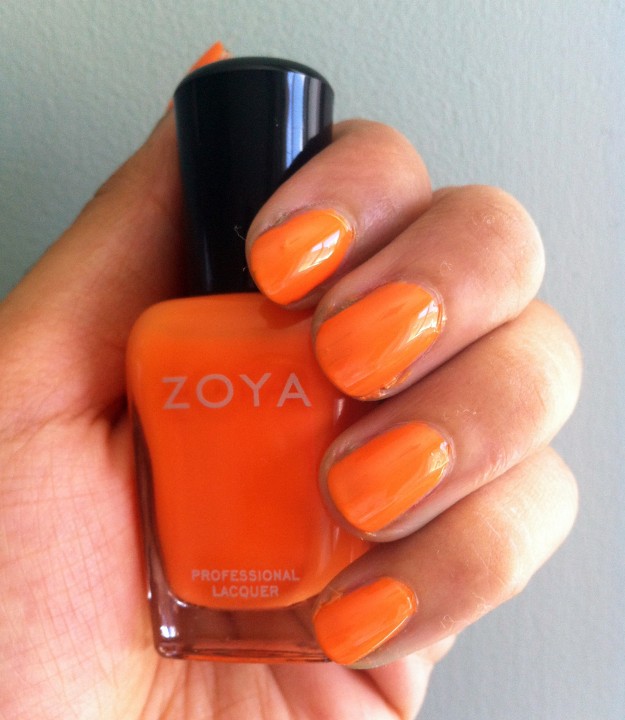 And Tracie is my least favourite. It's also one with shimmer, while all the other shades in the Beach collection are creams. This is a pea green with silver shimmer in it.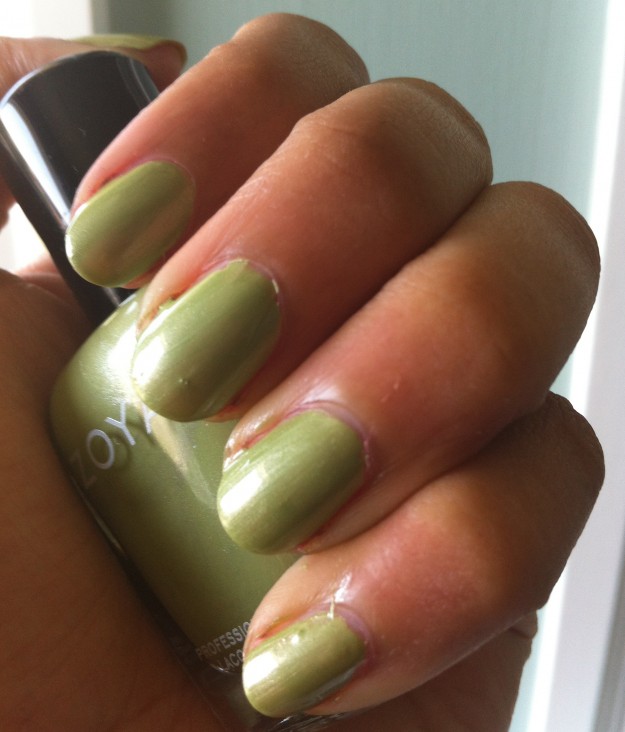 Wednesday is probably the one that I wanted to like the most, but I felt that it just didn't look amazing on me.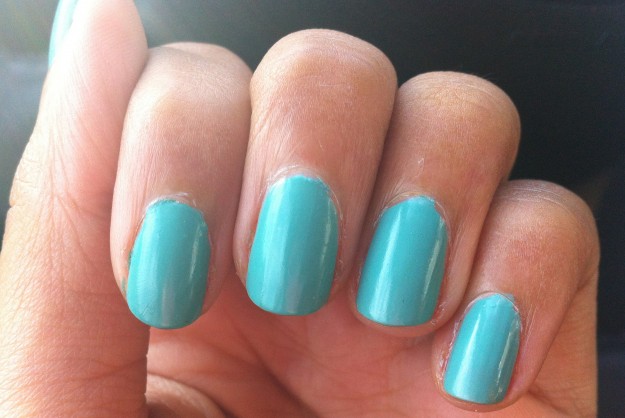 Which is your favourite colour? Do you love this collection as much as I did, or are you a fan of Surf?