Zoya reminds us why it's our favourite line of nail polishes – they always have the most on trend colours that are easy to wear!
This spring 2011 is no surprise. If you have had a hard time finding your perfect grey or subdued colours, look no further because there are tons of options in this line, and I will be posting swatches of some of my favourites in the coming weeks!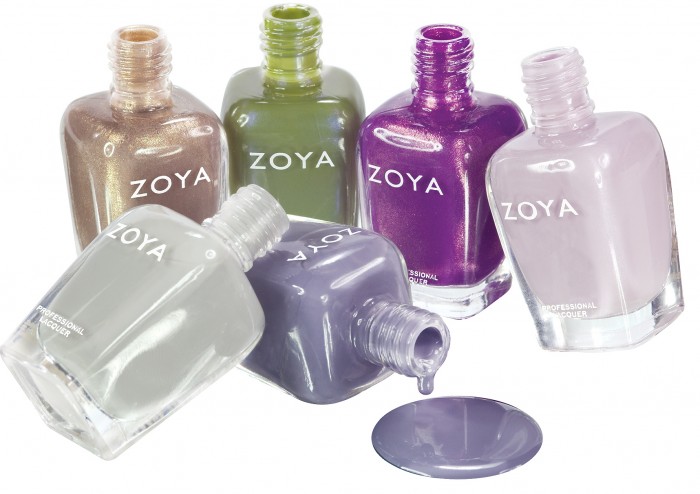 The colours are:
Marley (ZP542) – lavender pink with a whisper of metallic
Dove (ZP541) – delicate, pale gray cream
Caitlin (ZP540) – misty, moody gray violet cream
Dannii (ZP537) – sparkling, enchanted orchid metallic
Jules (ZP538) – soft, glimmering gold kiss metallic
Gemma (ZP544) – mysterious green/purple duotone metallic
I like that the colours are creams or only slightly metallic instead of some of the overly sparkly colours that we have been seeing of late.
These are at your local Zoya selling spa already so go ahead and check them out!