This collection is made up of 6 shimmery brightly coloured polishes.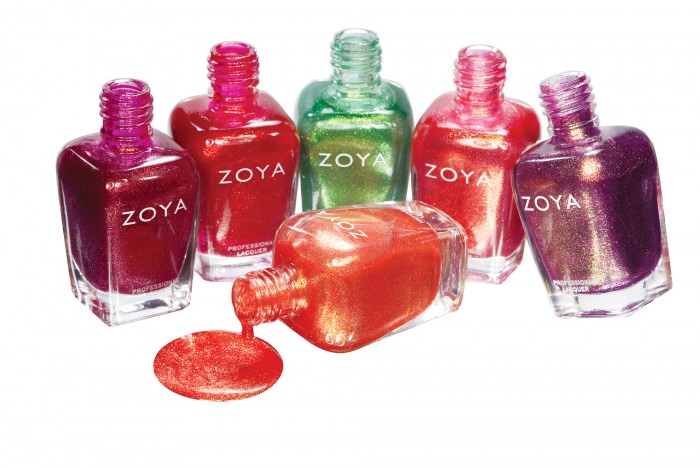 The colours are:
Reva – A cool toned strawberry red with glowing golden metallic sparkle. A very rich and luxurious looking gilded red.
Kimmy – Gleaming metallic candy apple red brightened by gold sparkle. Not your usual red shimmer- this one has a fiery attitude.
Apple – Luminous yellow-toned apple green packed with gold metallic sparkle. A dimensional green that's clean and bright.
Tanzy – Light, bright tangerine orange with yellow gold metallic sparkle. A sunny orange that's easy to wear year-round.
Rica – Warm light coral with pink and orange tones and heavy gold metallic sparkle. An alternative to flat corals for when you want to shine.
Faye – A bronzed mauve with purple and brown undertones flooded with right gold sparkle. A unique gilded shade that will work in any season.
Both collections are available now, but I know that many salons won't carry it for a couple of weeks so that they can get rid of old stock first.