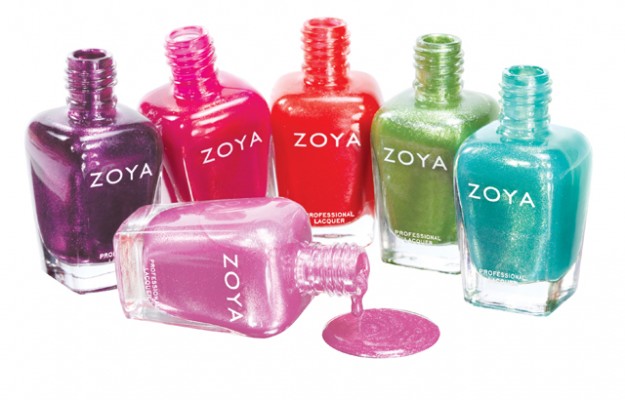 Zoya's Surf Collection is for those of you who want lots of shimmer in a nail polish. I am not one of those, but I must admit that these would look great for a night out. They have tons of shimmer and are quite flashy. Each colour has lots of metallic micro glitter in it either in silver or gold.
We'll start with a swatch of my favourite colour: Kimber.
Kimber is a nice fuchsia with lots of gold metallic glitter. It's quite shimmery and makes a perfect pedicure colour.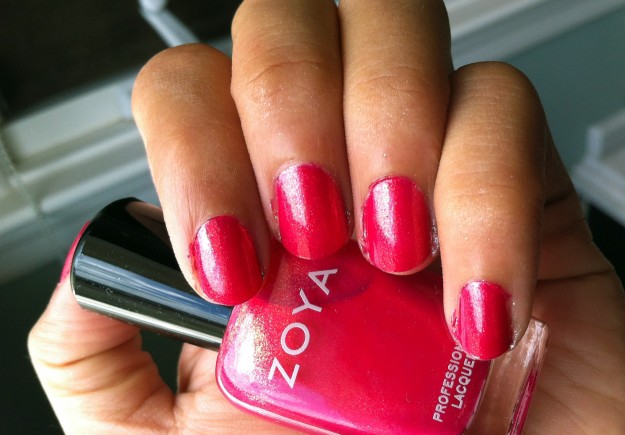 My second favourite colour was Zuza. It's the colour that I think of when I think of Surf, and it's more of a punchy turquoise than what we're seeing from other companies.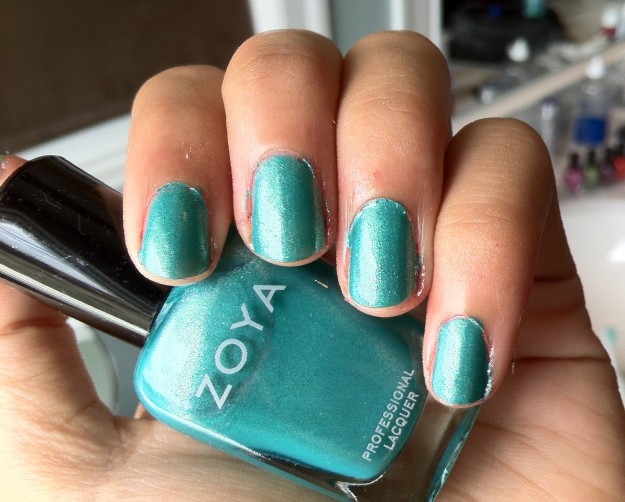 Myrta is kind of a fun summer orange, though I wasn't a huge fan of the silver glitter in this. When I see this shade, I just think of the word "loud", but that's just me.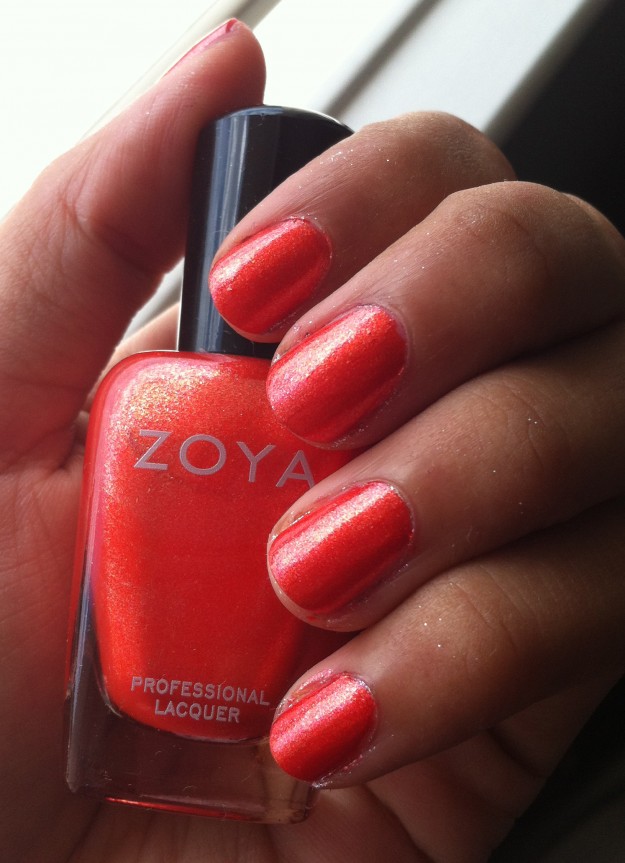 Rory makes me think of Indian weddings. I think it's because all Indian women seem to have a lipstick shade exactly like this polish, silver glitter and all. Make of that what you will.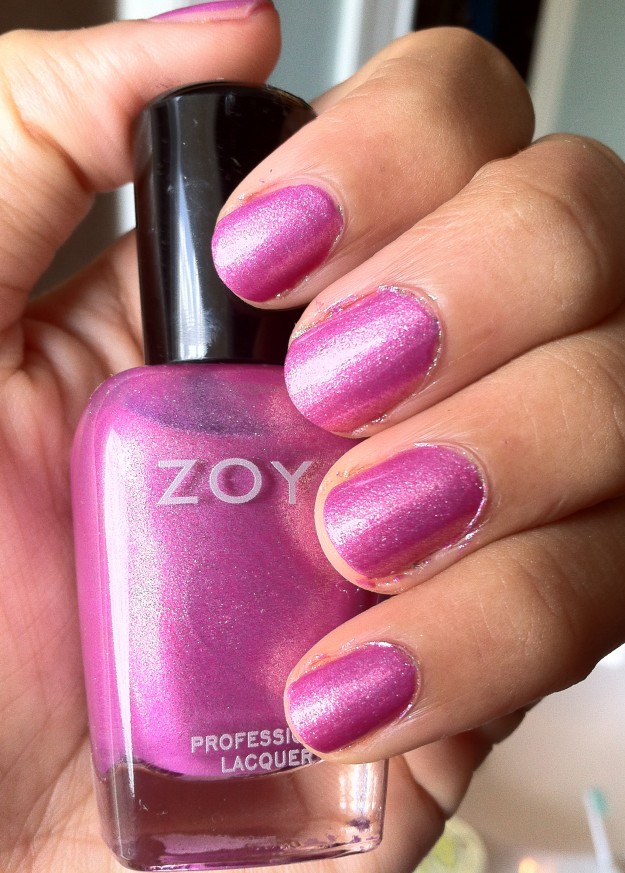 Meg: better for Halloween.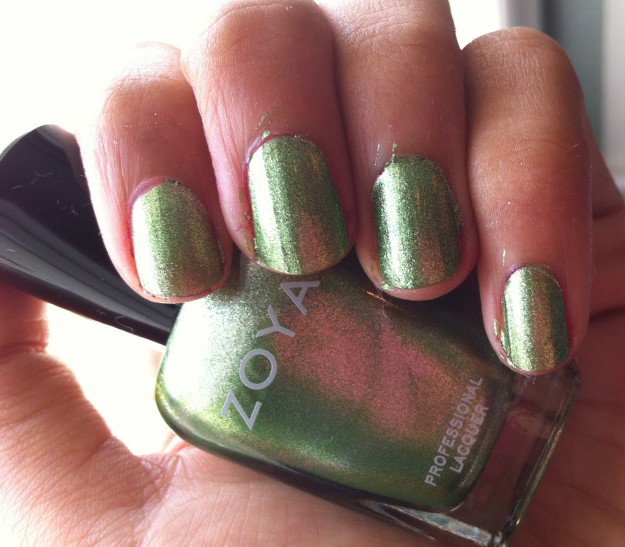 Finally, Zoya Carly. This is probably the most polished of all the shades in the Surf collection.