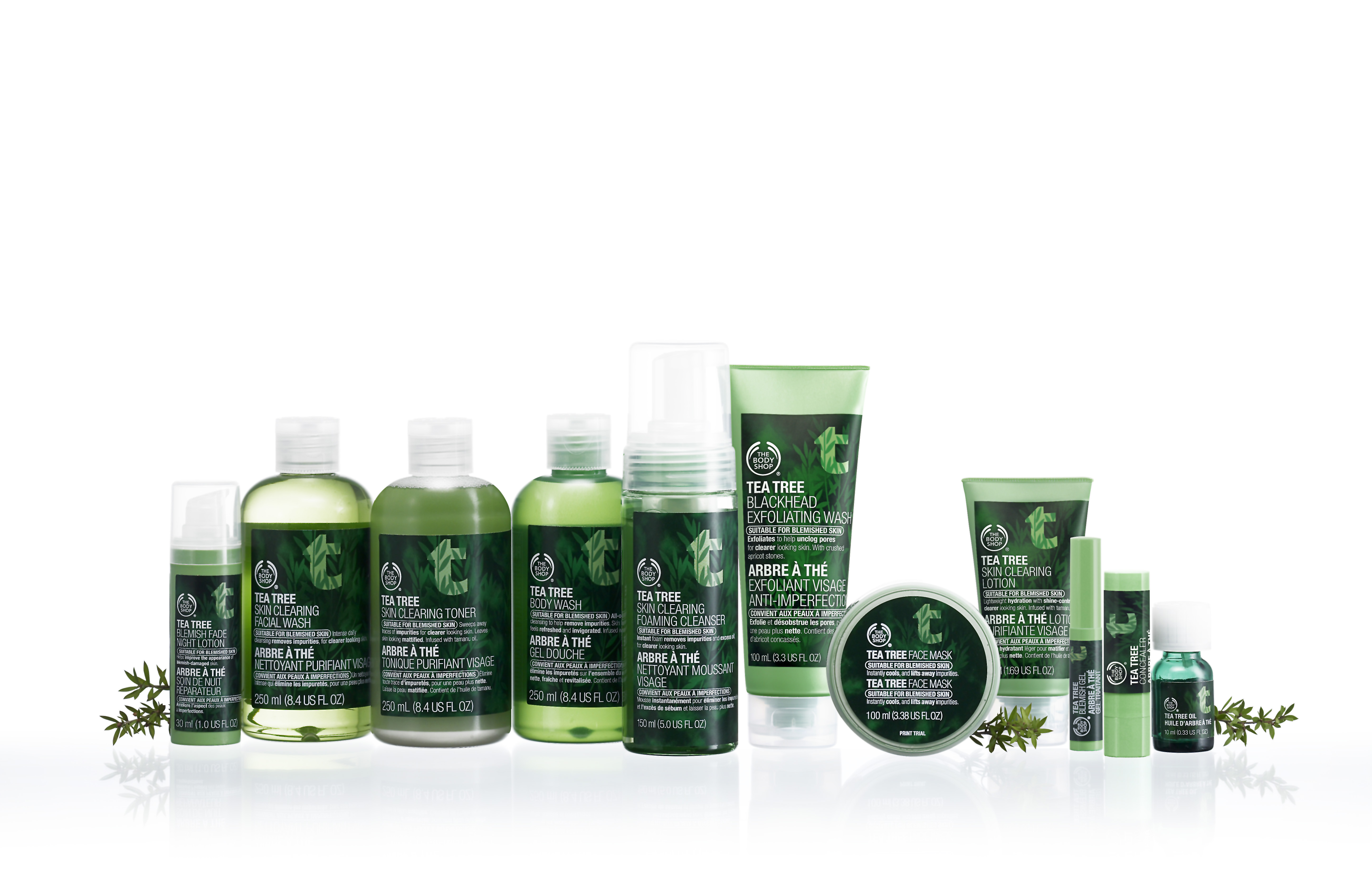 I have forever been a fan of The Body Shop's Tea Tree line. I used the whole thing back in high school, and their Tea Tree Gel really made a difference on my skin. I could see it within a week of using it, and if you want to solve acne troubles with natural products, I would point you in the direction of The Body Shop.
The big news now is that their Tea Tree Line contains only organice tea tree oil, tamanu oil, and lemon tea tree! The oils come from farmers in Kenya who have been growing the tea tree organically since 2007.
It's clearly a fantastic way to improve a product that's already great and has been doing well.